Torino City Bombers
Good morning' R&Rers. As the ladies have decided to start their weekend benders much earlier these days, their trusty little sidekick is back again. (Note to Robin: please stop sending me mid-week emails with the header "Bitch better have my Friday post!")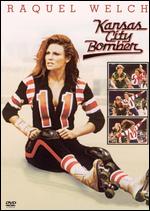 So, if the rest of you are like me -- shudder -- you've also taken a two-week vacation so you could stay home and absorb every minute of the Winter Olympics. Now, I realize that some people would rather watch "Simple Scrapbooking" on QVC than suffer through even a minute of the Torino Games, but, really, where else are you going to see a sporting event that prominently features a "kiss and cry" section or watch men and women in a lycra one-piece sweep an ice floor with the intensity of Joan Crawford. (And frankly, I think all sports should incorporate the kiss and cry booth.) But the absolute highlight of the Games thus far? Snowboard Cross, hands down. This is the greatest sport ever invented. For the uninitiated, allow me to draw a picture: four snowboarders hurtle down a weaving mountain track in a kamikaze race to reach the finish line first. That's it. As far as I can tell, there are zero rules in Snowboard Cross. It's a mix of fearless will, peak athleticism, cunning strategy and several Class C felonies. Seriously, these guys absolutely mug each other on the way down.
But, watching American Seth Wescott outlast the prison riot closing quickly behind him to take the gold medal, I realized why I love this sport so much. Basically, Snowboard Cross is alpine roller derby. And, to me, roller derby is up there with democracy in terms of America's contribution to world culture. Growing up in the Bay Area, following the Bay City Bombers was one of my many, many television obsessions. And from this craze was born one of the greatest movies ever made: Kansas City Bomber. Starring a down-on-her-luck Raquel Welch as K.C. Carr, the movie is to roller derby what Hoosiers is to basketball, Pride of the Yankees is to baseball, Ladybugs is to girl's soccer. In a word, perfection. Really, I can't recommend it enough. The final scene, a winner-takes-all skate-off between K.C. and Big Bertha Bogliani, played by Patti 'Moo Moo' Cavin (did they really need to change her name for this role?) is more poignant and compelling than anything in Sophie's Choice.
But I digress. Back to Snowboard Cross. As this is the sport's first foray into the Olympic Games, I think there is room for improvement. Seriously, they should take the next logical step and just arm everyone at the top of the hill. Before each race they could haul out a canvas sack filled with all the Clue weapons and make it a big grab bag. Noose, candlestick, lead pipe. Play along with your friends! I'll take Colonel Canada, with the revolver, by 2 seconds.
So rumble on, athletes. And someone get Dick Cheney a snowboard. Stat.